Online-Seminar: A guide to the SOC galaxy - successfully navigate the security tool and service landscape
events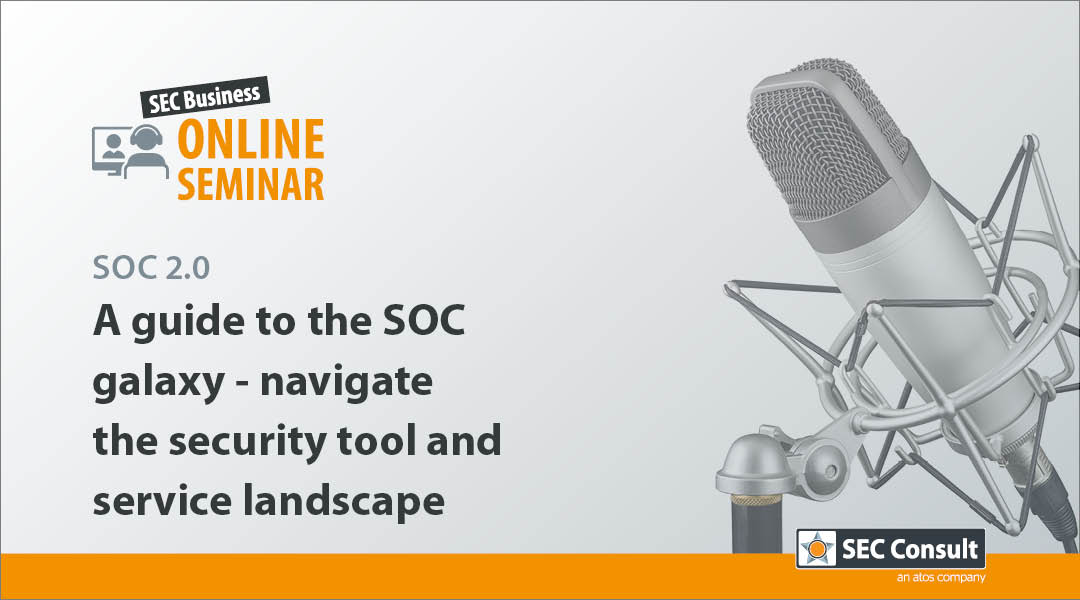 About this Online Seminar
Recorded: November 25th 2021, 4:00 PM (CET)
Navigating the thin line between SOC myth and reality can become a daunting task for security executives. Seemingly unstoppable ransomware actors, increasing compliance demand and cloud transformation initiatives keep pushing the boundaries of traditional perimeter or baseline security approaches. In this webinar, Daniel will provide an overview of technology trends that can add actual value, offer a glimpse behind the marketing veil of AI-products and shine a light on valid approaches to selecting the right SOC tooling and partner sourcing strategy.
Key Take-Aways
Demystification of the current product and service landscape
Assessing the benefits of modern AI and security automation capabilities
Approaching the resource dilemma and selecting a feasible outsourcing strategy
Register for the Online Seminar
Watch this Online Seminar On-Demand for free by registering via this link.
Speaker
Daniel Noszian, Senior Security Consultant, SEC Consult Unternehmensberatung GmbH
Target audience
C-level executives with budgetary or functional responsibility for corporate IT-security and risk-management (CISO, COO, Senior Executives); low technical understanding and topic awareness needed
Language
English