Online Seminar: Critical vulnerabilities you have in your SAP® infrastructure
events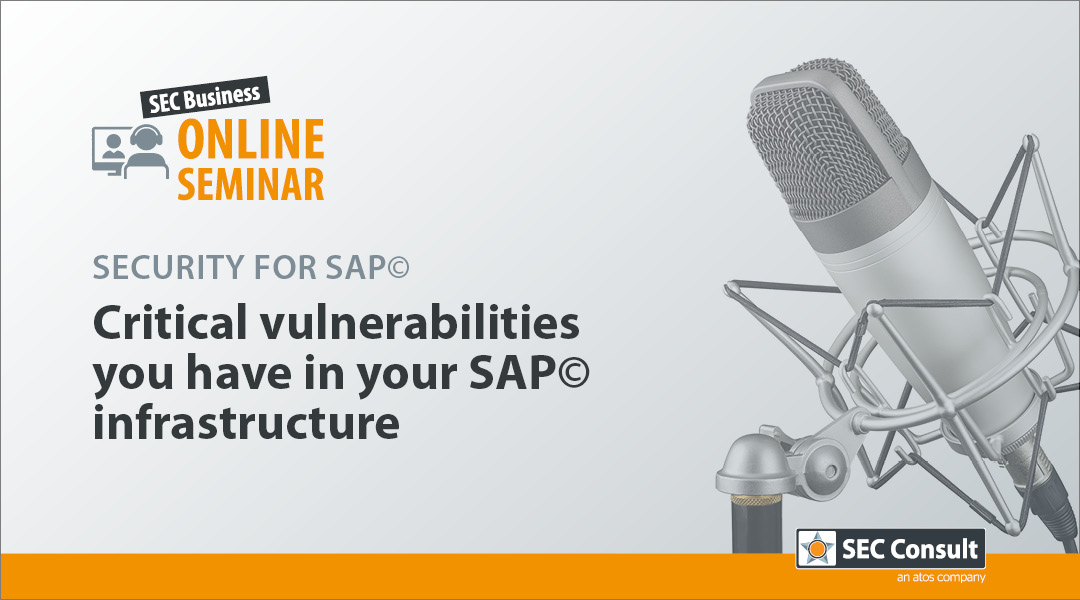 About this Online Seminar
Recorded November 12th, 2020, 4:00 PM (CET)
Our security assessments of SAP® systems and applications often reveal critical vulnerabilities that could be exploited easily by a high number of SAP® users. Although the customers, their sectors and size differ, the vulnerabilities remain the same. Identify high risks and mitigate these sustainably. This, hands-on demos and much more is awaiting you.
Key Take-Aways
What kind of vulnerabilities do we identify?
What is required to exploit these and what impact would they have?
What is the root cause of these vulnerabilities?
How can we sustainably fix these vulnerabilities for all our systems?
Register for the online seminar
Watch this online seminar on-demand for free by registering via this link.
Khalil Bijjou, Head of SAP® Security, SEC Consult
Target audience
C-level to technical personal that has a relation to SAP®
Language
English