Online Seminar: How to build a secure architecture based on your technology stack
events SSDLC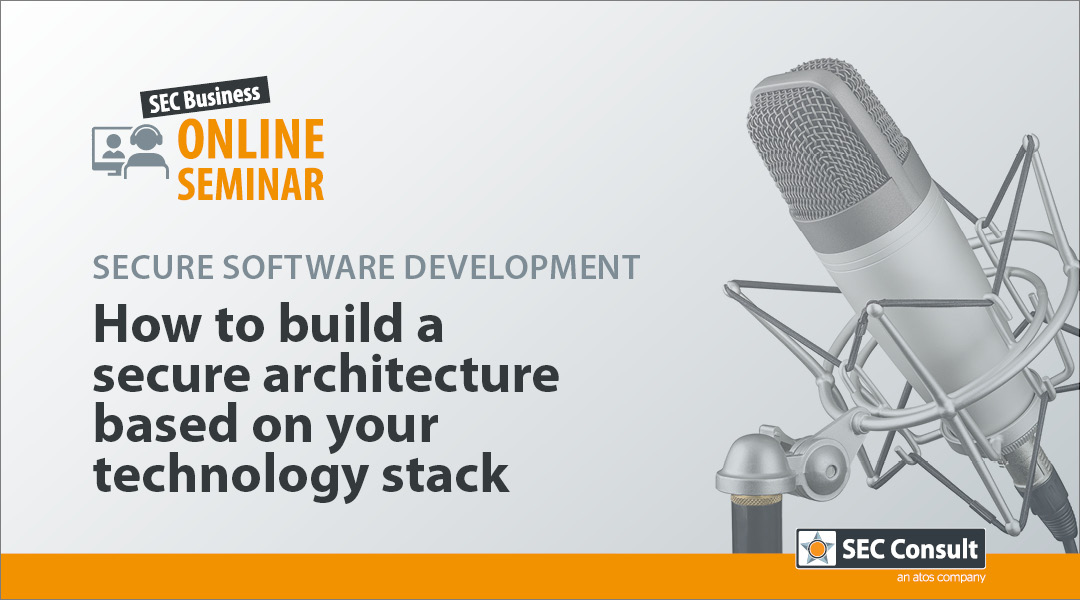 About this Online Seminar
Recorded December 17th, 2020, 4:00 PM (CET)
Re-inventing the wheel is usually a bad idea – especially when your goal is to build resilient and secure applications. Nevertheless, it is still common practice to design individual security mechanisms time and time again instead of developing secure reference architectures as blueprint once. This leads to unnecessary complexity, inconsistency, and redundant efforts across all domains of secure software development.
OWASP SAMM v2 provides guidance for those who want to do better. Following those best practices enables architects and developers to establish secure building blocks based on their specific technology stack and protection requirements. Thomas discusses how to get started and lays out a step by step plan that shows you how to take your security architecture to the next level.
Key Take-Aways
Understanding security architecture in the context of OWASP SAMM v2
How to implement security design principles and design patterns
How to establish a security architecture framework
Register for the online seminar
Watch this online seminar on-demand for free by registering via this link.
Thomas Kerbl, Principal Security Consultant, SEC Consult
Target audience
Security Architects, Requirements Engineers, Developers incl. Development Lead, Operations incl. Operations Lead, Security Tester incl. Test Lead, (C)ISOs, basically, everyone involved in building secure software.
Language
English