Online Seminar: Information Security and Data Protection - Tennis Match or Relay Race?
events ISMS dataprotection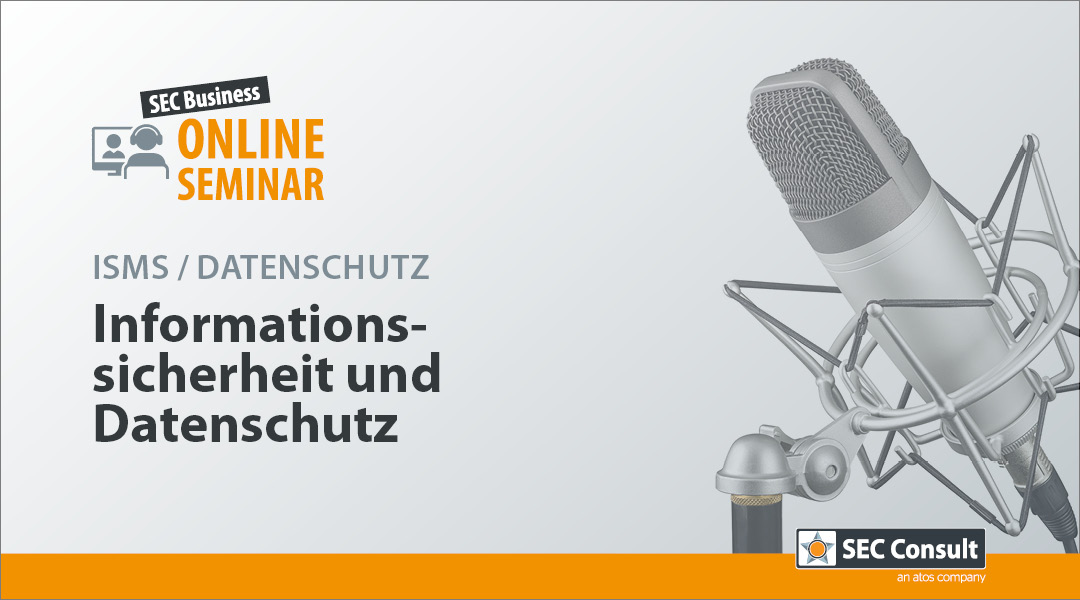 About this Online Seminar
Recorded January 28th, 2021, 4:00 PM (CET)
Two years after the panic around GDPR it is time for a sober look at the intersection between information security and technical-organizational data protection. Using practical examples from our consulting experience, Jonas and Amir show how both areas can support each other. The main topics are collaboration between customers and processors/service providers, risk management, and interaction in IT operations, each based on ISO/IEC 27001 and 27002.
Key Take-Aways
Which topics of the GDPR does an ISMS cover? Where do they overlap?
Where can a data protection officer and CISO work together?
Which certifications make sense for me as a processor? Which certifications should I demand from my service providers?
Register for the Online Seminar
Watch this Online Seminar On-Demand for free by registering via this link.
Speakers
Jonas Herdick, GRC Consultant, SEC Consult
Amir Salkic, Head of Information Security Management & Principal Security Consultant, SEC Consult
Target audience
CISO, Information Security Officer, Data Protection Officer
Language
German