Online Seminar: IoT Infrastructure Risks? An Approach to Enterprise IoT Security
events IoT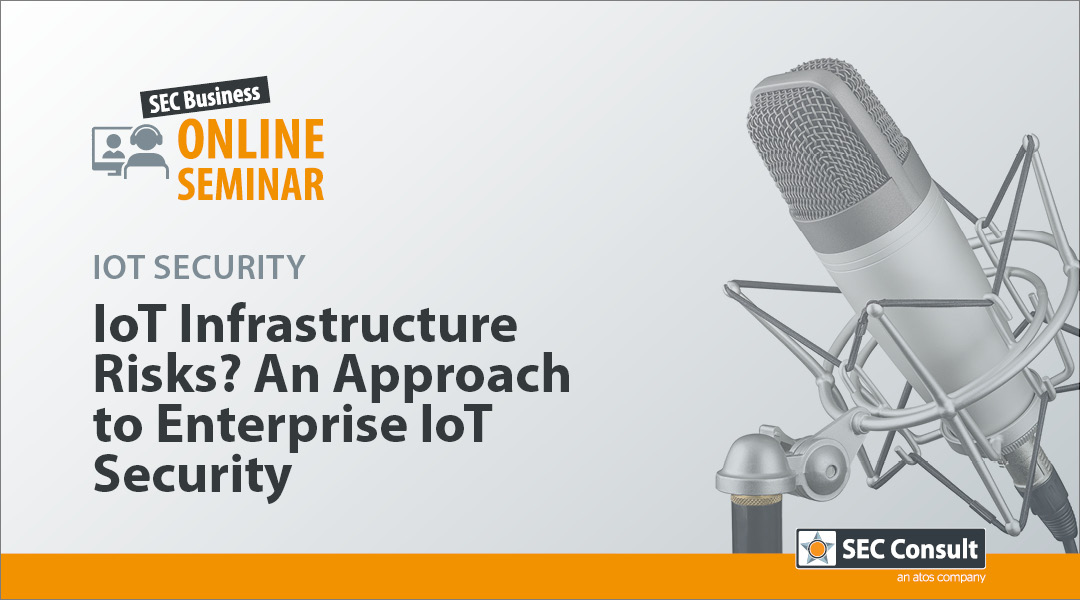 About this Online Seminar
Recorded February 25th, 2021, 4:00 PM (CET)
Four experts talk about their different fields of expertise.
Bernhard takes us on a journey through a data center spotting all the hidden network devices that potentially pose a clandestine risk to the whole infrastructure.
Stefan speaks about how to cover all aspects of an IoT ecosystem in a penetration test a thorough approach is needed. Based on a typical IoT application he covers the different aspects, ranging from scoping a pentest, taking devices apart ("hardware hacking"), firmware and application security exploitation, cloud applications, to mobile applications and assessment of wireless communication protocols.
Florian provides insights into IoT Inspector: a platform for automated security analyses and compliance checks of IoT firmware. He talks about IoT Inspector 's technique to automating discovery of vulnerabilities in IoT firmware and share how to embed this approach into an organization's IoT security test plan or its overall IoT security strategy.
David goes through major points regarding the management and compliance of IoT security, which should be considered by each company, and discusses some common issues related to them.
Key Take-Aways
IoT devices are everywhere, we identify them and their potential security issues.
Even with limited resources of cyber-security experts, base-line security assurance for IoT can be achieved.
Approach for IoT security penetration tests.
Register for the Online Seminar
Watch this Online Seminar On-Demand for free by registering via this link.
Florian Lukavsky: Managing Director & Co-Founder, IoT Inspector GmbH
Stefan Viehböck: Team Lead & Principal Security Consultant, SEC Consult
David Rieger: Data Protection Officer & Security Consultant, SEC Consult
Bernhard Gründling: Technical Security Consultant, SEC Consult
Target audience
CISO, CIO, IT-Security Experts, IoT Engineers, Privacy Professionals, IoT Enthusiasts
Language
English