Online Seminar: ISO/IEC 27001 driven by TISAX & Co.
events ISMS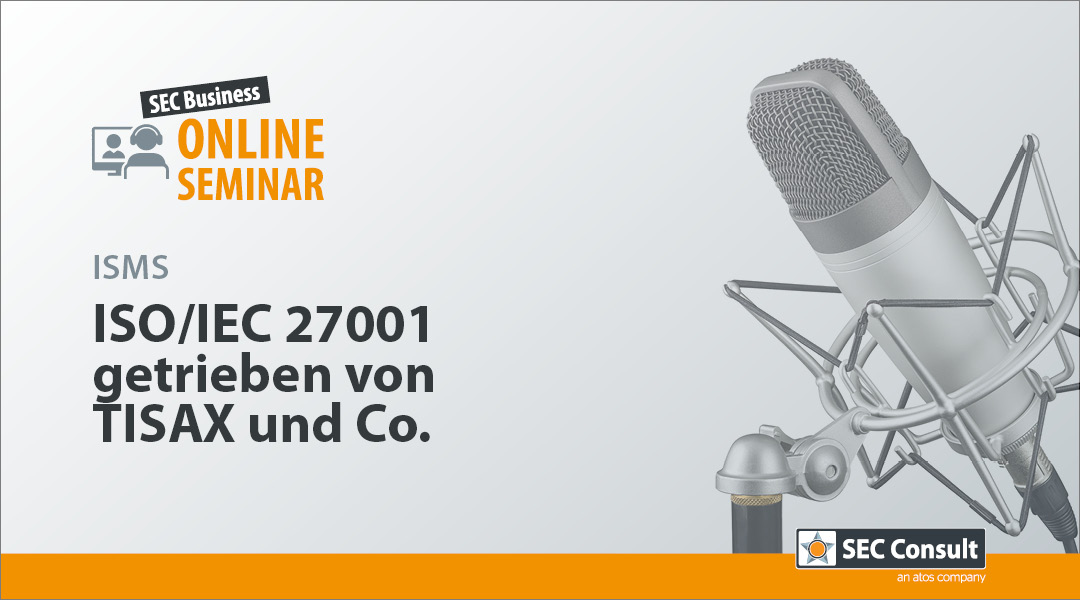 About this Online Seminar
Recorded October 15th, 2020, 4:00 PM (CET)
Selective security activities are good and important, but in the long term they are not enough to establish sustainable and holistic information security within a company. At the same time, demanding legislators, regulators, business partners and customers expect state-of-the-art information security. Amir Salkic and David Rieger explain how information security can be established sustainably and holistically in a company using ISO/IEC 27001 and how compliance with TISAX, GDPR, etc. can be ensured at the same time.
Key Take-Aways
Reasons why ISO/IEC 27001 projects fail
Overview of the process for implementing ISO/IEC 27001
Embedding compliance requirements into the ISMS
Tips for selecting a certification body and auditor
Register for the Online Seminar
Watch this Online Seminar On-Demand for free by registering via this link.
Speakers
Amir Salkic, Head of Information Security Management & Principal Security Consultant, SEC Consult
David Rieger, Data Protection Officer & Security Consultant, SEC Consult
Target audience
CISO, ISO, Security Officers, Security Manager, people interested in ISMS and ISO/IEC 27001
Language
German