Online Seminar: Red Teaming | Understand - Anticipate - Adapt
events redteaming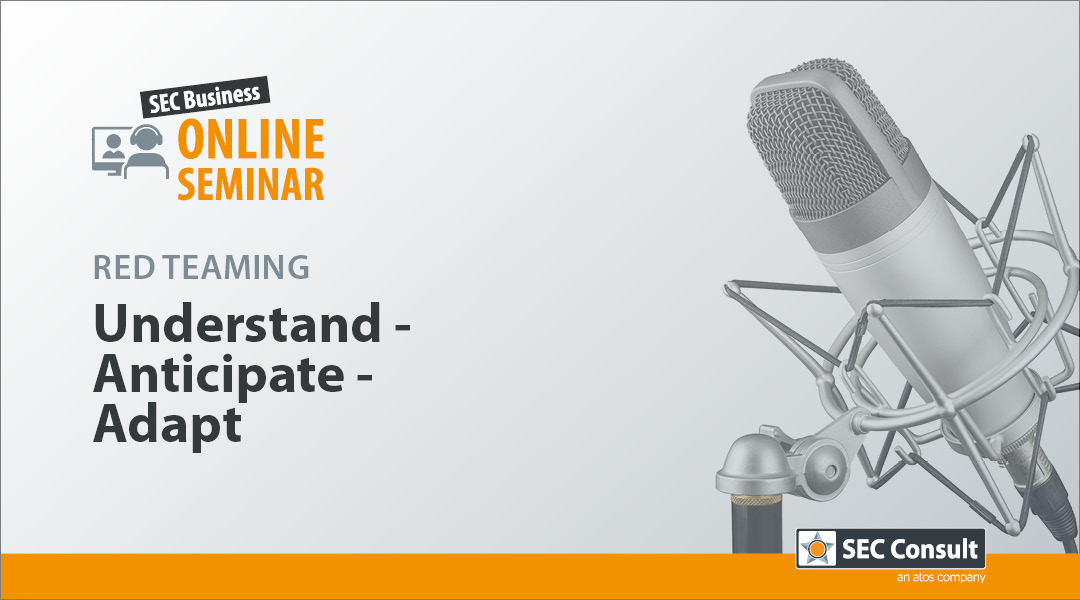 About this Online Seminar
Recorded May 7th, 2020, 4:00 PM (CET)
This online seminar is great for you if you are considering a Red Team exercise.
The topics of the Online Seminar are:
Evolution of the CyberSecurity landscape – this is asymmetric warfare, what should we do to address the situation?

How Red Teamers put an organization's overall defense and response capabilities to the test – and real-world examples and surprising uncovered vulnerabilities.
Key take-Aways
How to prepare a red teaming engagement: defining the scope and crown jewels for attack simulation
Red teaming frameworks and the Red Teamer's toolkit
Balancing safety and realism
Is your organization ready for red teaming?
Register for the Online Seminar
Watch this Online Seminar On-Demand for free by registering via this link.
Speakers
Pierre Noel, Senior Advisor to SIX Group and Airbus, Lead CyberHub Program (information-sharing association for the finance community in Switzerland)
Marcelo Toran, Head of Red Teaming, SEC Consult
Language
English