Online Seminar: Secure Software Development from the perspective of the Security Requirements Engineer
events SSDLC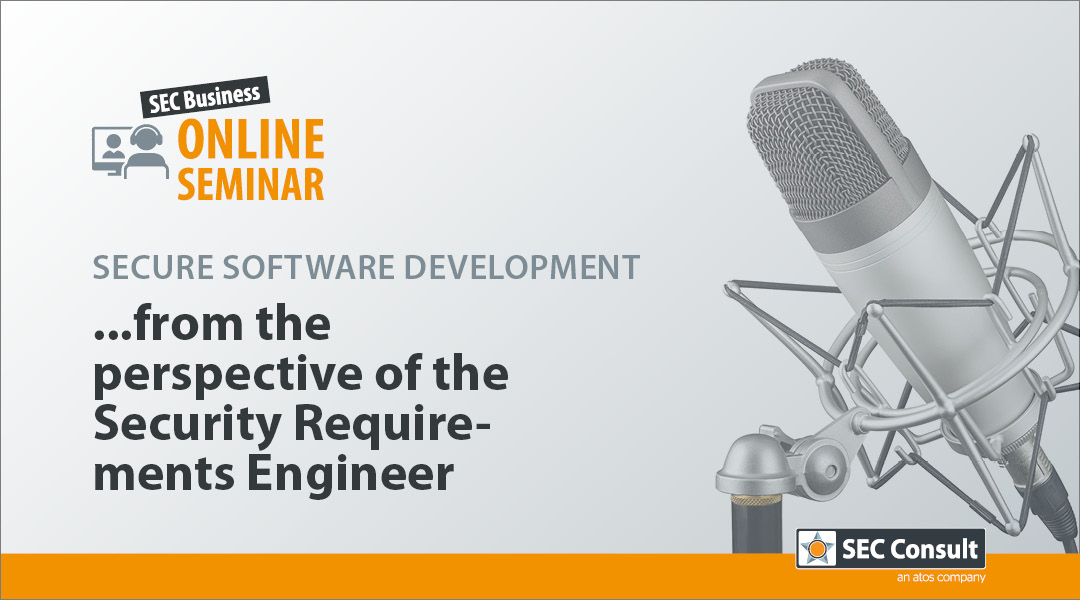 About this Online Seminar
Recorded June 23rd, 2020, 4:00 PM (CET)
Security requirements engineering done right can be the backbone of a well-rounded secure software development process. In this webinar, Thomas discusses how to implement security requirements engineering from start to finish and how to integrate it with other secure software development activities. It doesn't matter whether you are just starting out in this area or you want to fine-tune your already established methods, you will get a bunch of useful tips and tricks to reach the next maturity level.
Register for the Online Seminar
Watch this Online Seminar On-Demand for free by registering via this link.
Speaker
Thomas Kerbl, Principal Security Consultant, SEC Consult
Target audience
People responsible for or interested in secure software development
Language
English