Online Seminar: You got compromised, CSIRT is on site… Now what?
events defence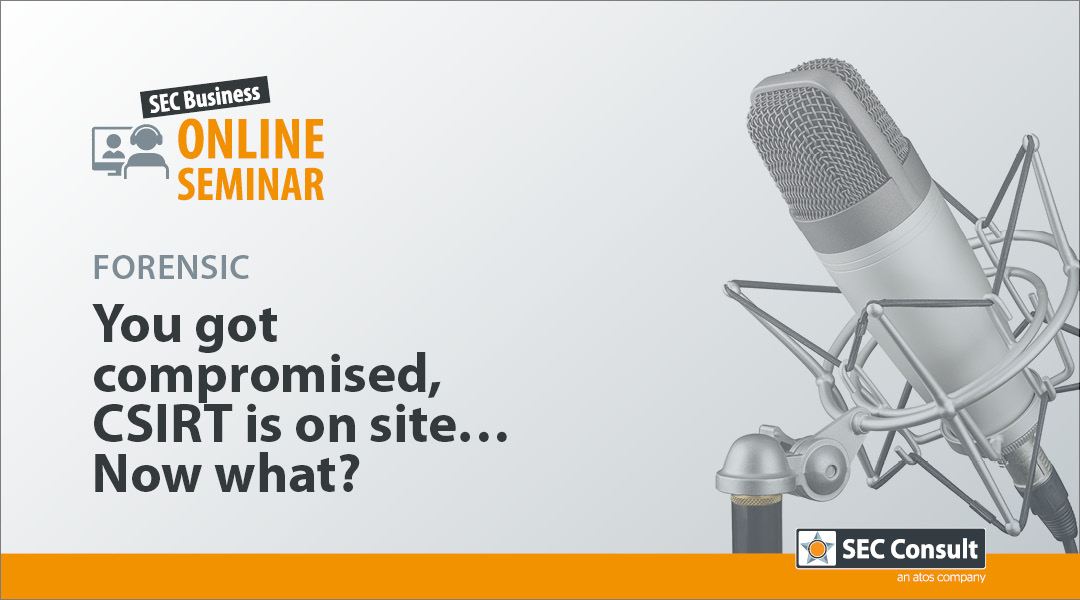 About this Online Seminar
Recorded March 25th, 2021, 4:00 PM (CET)
Time is critical in a security incident. The sooner the attack is detected, the more likely it is that an attacker has not yet widely compromised the network and the damage can be contained. When your company is already compromised the horror is real. You can't underestimate how important it is to have an incident response plan right at the beginning of the situation. The lack of a plan is what costs money and can lead to high damage.
In our online seminar we demonstrate how easy it is for an attacker to exploit your weaknesses. We discuss how organizations could have prevented the worst with a minimum of preparation and how you can improve your own incident response time.
Key Take-Aways
How to create an incident response plan
Improve incident response time
Improve monitoring
Register for the Online Seminar
Watch this Online Seminar On-Demand for free by registering via this link.
Bruno Schmid, Senior Security Consultant, SEC Consult (Schweiz) AG
Target audience
C-level to technical personal working in IT
Language
English