Data Protection Security (DPM)
SEC Consult, with the comprehensive experience of its experts in Data Protection Management (DPM), ensures sustainable improvement of business processes in the context of data protection. The portfolio includes all relevant services, with consideration for GDPR regulations and best practice.
Are you facing the challenge of having to ensure compliance with GDPR in full and continuously for your company's data protection requirements? SEC Consult, with the comprehensive experience of its experts in Data Protection Management, ensures smooth implementation.
The GDPR entered into force throughout the EU in 2018 – since when many businesses have fluctuated between a fear of penalties and worrying about an excessive burden on the budget as a result of implementation measures. SEC Consult's data protection consulting means you can ensure technical and organizational data security in your business processes and data processing. At the same time you can avoid fines that are painful to your finances and cannot be budgeted for.
Sustainable data protection
SEC Consult does not act as a legal consultant, yet our experts are highly experienced in correctly assessing risks and the effectiveness of measures. They understand the laws and regulations and are capable of communicating the technical implementation of GDPR to administrators, developers and management in a detailed and understandable way. This lays the foundation for sustainable further development of data protection at your company.
Data protection based on the latest technology
Many businesses and organizations have already implemented various security measures, but don't know the extent to which they actually comply with data protection requirements. SEC Consult reviews the actual status of your IT landscape and your previous security measures based on neutral norms and standards, such as ISO/IEC 27001 and the data protection add-on of ISO/IEC 27701. This allows you to transparently derive and implement relevant data security measures based on frameworks that are accepted and comply with the latest technology.
Up-to-date security
The top priority of SEC Consult's Data Protection Management is and remains a sustainable improvement in data protection at your company. Upon request, we will call on additional technical expertise for the project team and also support you in areas such as applications security, network security or hardware security. In this way you can personally make sure that all complex detailed elements of your data processing are subject to a security concept designed by relevant experts and you establish data security appropriately on all levels.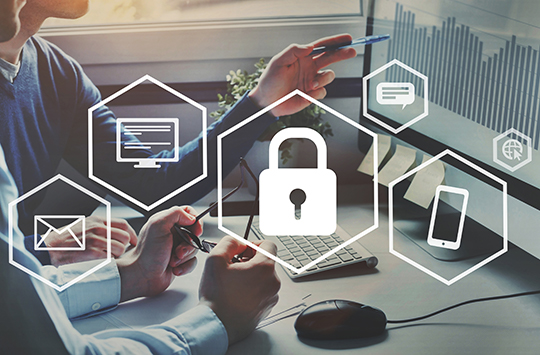 Data Protection Management in summary
Structured Compliance Management
Confidence-building expertise
Customized cost control
Large knowledge pool
Data Protection Management – data protection as an overall package
GDPR affects many business processes. Maintaining an overview of legally-compliant implementation is usually difficult. SEC Consult can rely on experienced and certified DPM experts, who also network intensively with auditors and certification bodies. This allows for optimal support in the structured and efficient handling of compliance requirements.
Data protection is an obligation and part of every organization, which could endanger individual rights through processing your data. Technical and organizational measures are therefore compulsory both for IT security and data protection, but similarly the level of risk, state of technology and cost-effectiveness of the measures shall also be noted.
SEC Consult's employees will provide you with support, through their technical expertise and audit experience, in making economically sustainable and transparent and traceable decisions. This generates trust, both internally and externally.
Every organization and every business must employ and prioritize its resources in a targeted way. GDPR has now placed the focus on an area that can very quickly become very expensive in the event of inadequate implementation. All the more so when any penalty for infringements of the Regulation cannot be budgeted for and payments that suddenly become due, such as fines, can have disproportionately large impacts.
In order to avoid this scenario, SEC Consult provides a range of services to choose from in the Data Protection Management service. Our experts will advise you on which steps are necessary – you decide on the level of support you need from us for your project. In this way you can keep full control over costs.
In order to legally implement GDPR, know-how is required in the legal, organizational and technical areas; SEC Consult's DPM experts can support you in all these areas. They are aware of and understand the legal requirements and, through their comprehensive audit experience, know how measures can be smoothly implemented, and have the technical know-how and suitable tools for implementation.
A toolkit with more than 100 templates allows for rapid, flexible implementation adapted to different needs, and thanks to our intensive networking with auditors and certification bodies you can be certain that your compliance requirements will be met. Moreover, through SEC Consult, you can have access to the know-how of more than 150 technical security consultants.
Talk to one of our experts
If you have any further questions get in touch with one of our DPM specialists.