Web Application Security
As one of the leading consultants in the field of cyber and application security, SEC Consult offers web application security assessment using current industry standards as one of its core services. This helps companies to assess and, if necessary, improve the security level of their web-based solutions.
Comprehensive Security for Web Applications
Your company is providing web-based applications? As these applications are directly accessible from the public internet make sure that the security state of your web application is protecting you against the latest threats. With the Web Application Pentest SEC Consult validates the effectiveness of your security controls and offers a detailed solution guide on how to remediate discovered vulnerabilities.
Compatible with Current Industry Standards
The web application assessments are conducted according to industry standards like the Web Security Testing Guide (WSTG) by OWASP. This standard builds the base for every assessment, while of course if it is necessary, we will also go the extra mile. This makes the formats of the security assessments predictable while not compromising in coverage or in-depth analysis.
Testing of Web Authentication Protocols
Due to rising security and usability requirements web authentication protocols are becoming more and more sophisticated. Our web security experts have thorough knowledge of current authentication standards like, OAuth 2.0, SAML or U2F/FIDO2 which – when implemented correctly - will significantly raise the bar for attackers.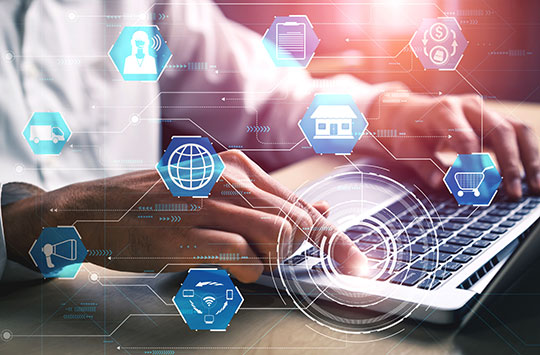 Web Application Security as a Service
Predictable efforts, timeframes & budget
Maximized scope flexibility with a variety of assessment methods/procedures
Neutral assessment of resilience to typical web application-based attacks
by experts
Fulfilment of compliance requirements
Web Application Security by SEC Consult
Our service will help you to assess and, if necessary, improve the security level of your web-based solutions. It ...
Web Application Security by SEC Consult offers you maximized scope flexibility by using a variety of assessment methods and procedures. This flexibility allows you to calculate expenses realistically and work with predictable efforts. With SEC Consult as project partner, you will stick to your timeframe and budget.
SEC Consult uses realistic attack scenarios and tools, as used by attackers in the wild. Due to the long-standing experience SEC Consult experts reach great assessment depth. Uncovering vulnerabilities and technical security risks will not only allow to protect business relevant assets and derive business risks, but also to validate effectiveness of application security controls. A detailed solution guide shows you how to remediate discovered vulnerabilities.
Compromised web applications often lead to disruption of web services and breach of commercial and regulatory obligations. Most compliance requirements demand that web infrastructures should be assessed and protected as they are susceptible to a variety of attacks. SEC Consult's Web Application Services will ensure that your business also meets the highest compliance requirements.
Effective Protection for your Company
Typical attacks on web applications are combined by SEC Consult experts with realistic attack scenarios and reveal vulnerabilities and technical security risks to protect sensitive data such as customer or bank data, avoid website defacement and keep your business running.
A web application is a client–server computer program that the client runs in a web browser. Common web applications include webmail, online retail sales, online banking and online auction. Web applications typically have much more functionally available to its users than a usual information web site has.
A security test is a method of evaluating the security of a computer system or network by methodically validating and verifying the effectiveness of application security controls. A web application security test focuses only on evaluating the security of a web application and typically does not include the underlying infrastructure like firewalls, routers or operating systems. The process involves an active analysis of the application for any weaknesses, technical flaws or vulnerabilities. Any security issues that are found will be presented to the system owner, together with an assessment of the impact, a proposal for mitigation or a technical solution
Our testing approach is oriented towards the OWASP top 10 and the OWASP Testing guide. The categories in there are:
Configuration and Deployment Management Testing
Identity Management Testing
Authentication Testing
Authorization Testing
Session Management Testing
Input Validation Testing
Testing for Error Handling
Testing for weak Cryptography
Business Logic Testing
Client Side Testing
Talk to one of our experts
If you have any further questions get in touch with one of our Web Application Security specialists.