Information Security Management (ISM)
SEC Consult will provide you with support in sustainably improving your business processes in the area of information security. With consideration for international standards and best practices, our experts in Information Security Management (ISM) guarantee a comprehensive assessment of the situation and provide support in selecting and defining necessary security measures for you.
Information security from A to Z
Do you want to fight off cyber attacks and learn about the impacts they can have on your organization? Do you want to look at information security as a whole and ensure compliance? SEC Consult experts will support you with their expertise in Information Security Management from A to Z.
Sustainable cybersecurity
A secure IT system landscape is compulsory for successful businesses and functioning organizations. SEC Consult's experienced and certified ISM experts will support you in the planning and implementation of the Information Security Management System (ISMS). This allows you to focus exclusively on sustainably enhancing information security at your company and - through SEC Consult - you will have access to more than 150 technical security consultants.
You're in control
You can decide how to cooperate with us. You set your own parameters and inform us of the level of support you need from us for your project. In this way you can obtain full control over costs and can count on maximum flexibility in implementation.
Customized ISMS
A toolkit with more than 100 templates documents an almost ready-made "out of the box" ISMS, which allows you to implement your ISMS quickly, and yet in a customized way to meet your needs – without any additional costs.
Compliance assured
SEC Consult's intensive networking with auditors and certification bodies means you can be certain that your company's security requirements will be met.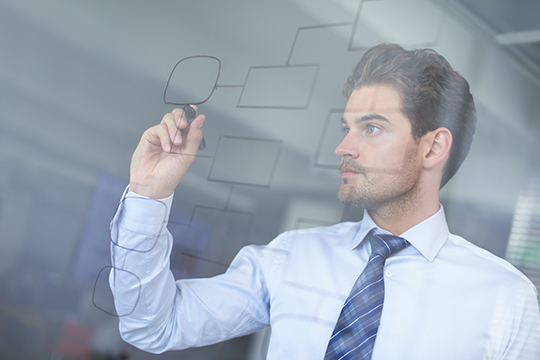 Prevention of cyberattacks
Avoidance of security incidents
Integrated view of information security
Assurance of compliance
Information Security Management – an integrated approach to security
Cybercrime is one of the biggest challenges for CISOs, attacks are becoming increasingly common and sophisticated and may ultimately have disastrous impacts on your organization. SEC Consult's ISM experts will support you using their great experience and comprehensive know-how of the job of protecting your systems from attacks.
However, security incidents don't just occur because of cybercrime; unregulated processes or carelessness can also lead to security incidents. This is why SEC Consult's experts develop measures together with you, such as clarifying responsibilities or strengthening cybersecurity awareness among employees.
There is no individual technology or service, which can combat all cyberattacks in one blow; attack vectors are too diverse and in a constant state of flux. Information security should therefore be viewed as a whole. One-off measures help in the short term, but are not sustainable and not extensive. The great experience of SEC Consult employees and their comprehensive networking in the IT security sector offer you a guarantee that ISMS is aligned to all current threat scenarios.
Demanding legislators, regulators, business partners, clients, etc. expect information security measures using the latest technology. SEC Consult's ISMS means you can ensure that your business also meets the highest compliance requirements.
How long will it take to implement ISMS based on ISO/IEC 27001?
6 to 12 months should be allowed for this.
What level of consulting fee is required for ISMS implementation?
Depending on the method of operation, this usually amounts to between 50 and 70 person-days.
How does cooperation with SEC Consult work in the course of ISMS implementation?
This is centered around a workshop. We normally prepare the contents in advance, then discuss the status in a workshop and work out the further course of action with you. After completing implementation, we document the results and make them available to you.
Talk to one of our experts
If you have any further questions get in touch with one of our ISM specialists.