SEC Defence
The answer to cybercrime: immediate assistance in the event of a hacker attack or preparation for an emergency – the SEC Defence Team's security experts support businesses in fighting cybercrime.
Is your company a victim of a cyber attack and in need of immediate help?
Use our emergency hotline to speak directly to one of our SEC Defence experts:
Protection from cyber attacks
SEC Defence help businesses to prepare for the emergency of a hacker attack or respond to them urgently. In an emergency the Rapid Response Team will be on the scene within the shortest possible time. Security experts from the areas of incident response, forensics and technical and organizational information security take any necessary urgent measures immediately. Damage limitation, prevention of another attack and the rapid resumption of normal operations take center stage here.
Ideally the SEC Defence Team shall operate preventively and analyses the latest security situation within the framework of workshops and emergency drills. This allows potential weaknesses to be identified early, in order to minimize the probability of an attack and the resultant damage if an attack does occur.
Contact one of our experts to discuss individual questions about prevention and incident response.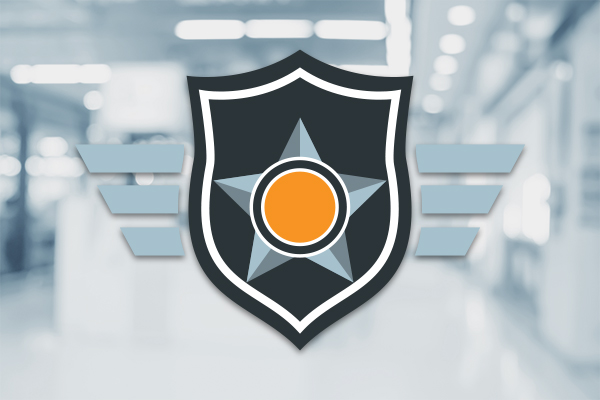 The SEC Defence Service: prevention & emergency assistance
SEC Defence Service setup for an emergency
Preparation & Strategy Workshops
Crisis plan games to simulate cyber attacks
Handling hacker attacks
Performing forensic analyses
Rapid resumption of business operations
Preventive measures can be taken in advance
The fact that prevention is more effective than reaction is also true in the event of a cyber attack. Your business can be efficiently prepared for IT security incidents through joint workshops. This includes working out a strategy for an emergency and assembling teams of internal and external experts. The focus of our consultants here is on easy-to-implement, resource-efficient, yet effective measures.
We survey the current situation of our clients with regard to the defensibility of the organization in IRMA (Incident Readiness Maturity Assessment) projects. Practicable and detailed measures on how the business can be set up even better in future shall be worked out in an intensive workshop.
Cyber attacks are replicated on a theoretical level in crisis plan games. The approach of the company's various departments are analyzed, and gaps in their incident response process are identified and discussed.
What to do in an emergency?
If there is an emergency at your company, contact us by phone:
DE +49 30 398 2027 77 | AT +43 1 890 30 43 7777 | CH +41 44 545 10 85
The following information is important to the SEC Defence Team:

WHEN did something happen?

WHAT happened?

WHO noticed the incident?

HOW was the incident triggered?

WHICH urgent measures have been taken so far?
What happens after the call to the SEC Defence Hotline?
After initial information has been recorded, immediate measures can be recorded and taken. The responsible Incident Response Team for the case is subsequently assembled, which shall immediately begin to handle the incident. The priority here is on the rapid resumption of business operations, processing the attacker's activities, clearing the network (remediation), and taking correct measures to minimize the probability of another infection from the attacker.
A roadmap is then developed with the client to make the company more defensible against cyber attacks in future.
Arrange a time for an initial consultation
Good preparation makes a decisive contribution to handling an IT security incident quickly and efficiently. Have a consultation with one of our experts.