360 degree cyber security - planned & implemented by the number 1!
news
For years, the number of cyber attacks has been increasing and the attacks are also being carried out more and more professionally. Poorly protected IoT applications, incorrectly secured cloud solutions or hybrid working models have also increased the number of possible attack vectors - an often underestimated risk! Operational risk management must therefore not exclude the aspect of cyber security. Certified experts help to minimise risks and prepare a well thought-out strategy for emergencies.
In the meantime, half of all Austrian companies are regularly affected by attacks by cyber criminals. Among the most rising threat scenarios are increasingly sophisticated ransomware attacks. Almost every fifth larger company in Austria has probably already been affected by the encryption of its business data after such an attack. Large-scale supply chain attacks and the use of AI for new attack tactics such as voice phishing and voice cloning are also on the rise.
Cyber Team Austria: High-quality cyber protection relies on certified experts
In order for companies to successfully master cyber threats, it is important to have experts at their side - together with them, end-to-end cyber protection can be established in order to be able to react professionally and immediately in an emergency. Together with the parent company Atos, which has just reached first place in the global Gartner "Market Share Report" as a managed security services provider (measured by revenue), SEC Consult, as a specialist for digital security consulting, offers the necessary expertise and supports companies in developing an effective defence strategy. Atos, in turn, complements this expertise with a diversified portfolio of Digital Security Products and the excellent Managed Security Services.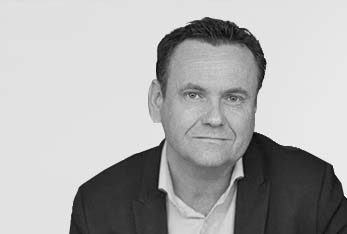 "Cyber Team Austria, consisting of security experts from SEC Consult and Atos, covers all areas - from security strategy to the implementation and operation of cyber security solutions. And all this from a single source. This unique selling point on the Austrian market, combined with Atos' No. 1 ranking, creates an absolute advantage for our customers' challenges in all areas of cyber security!" explains Wolfgang Baumgartner, General Manager of SEC Consult - An Atos Company.
Prepare – Detect – Respond
"Although larger companies in particular are now aware that cyber threats can become a major problem for them, the consistent implementation of the security strategy is also a huge challenge across countries, and this is where the Cyber Team (SEC Consult and Atos) can provide perfect support," Baumgartner knows.
Nevertheless, it is often overlooked that Incidence Response alone does not offer sufficient protection: Regular cooperation with professional security experts is indispensable in the run-up to and also in the follow-up to cyber attacks.
Get in touch with our experts from Cyber Team Austria